Most of Munich airport is a rather pleasant experience: compared to lots of others it's a modern and efficient airport.
Aside from typical long waiting time at the baggage claims there's one major pita (pain in the ass): the so called "Terminal 1F". Let me describe it.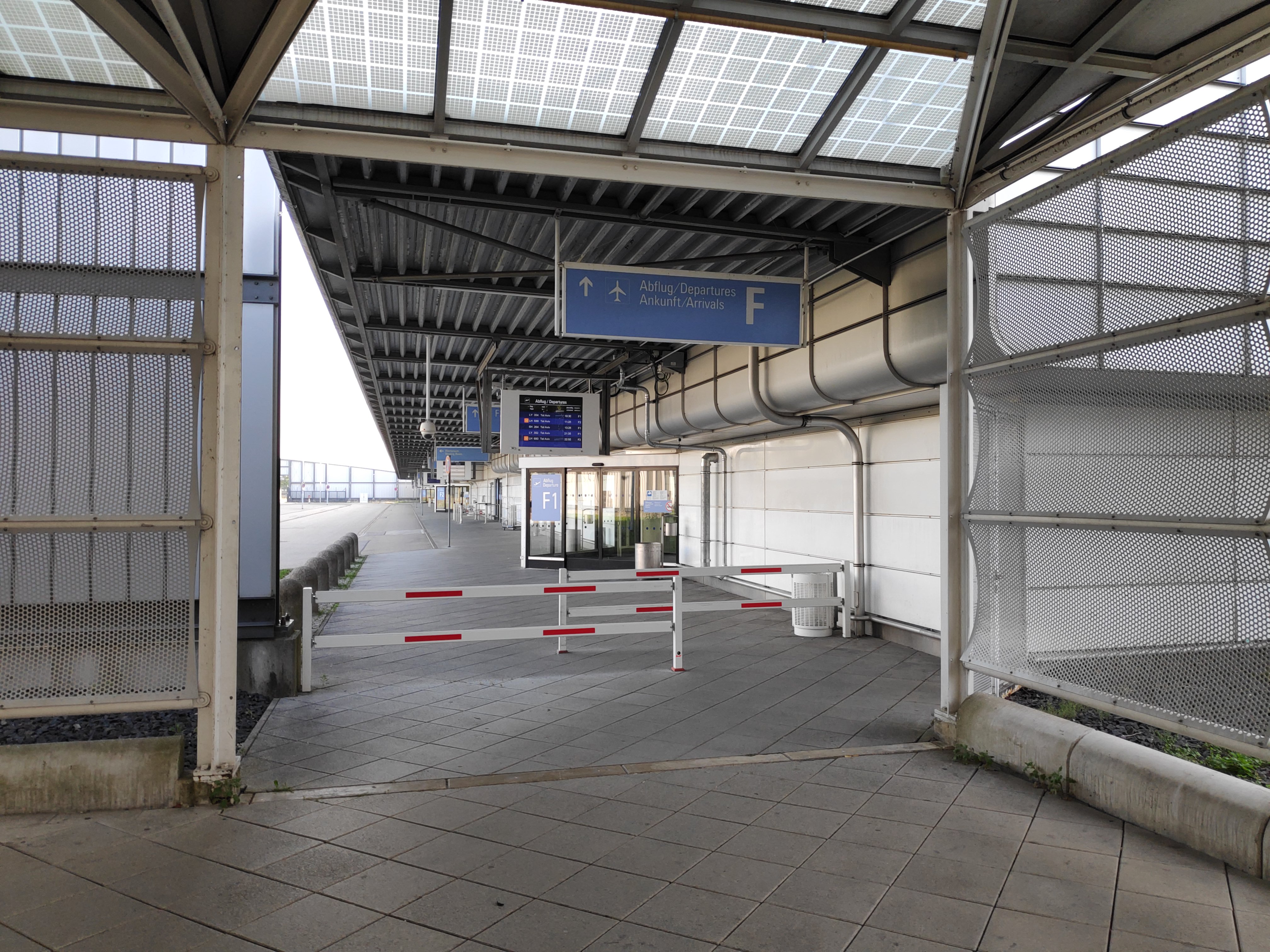 About Terminal 1F
Terminal 1F is used solely for all flights to Tel Aviv. It's a hall close to the end of the world – well not precisely, but prepared for a ~10-15 mins walk from the airports main area. Also be prepared that you cannot go directly there with a taxi. 1F has a separate checkin and security checks. It lacks almost any infrastructure. Last time I was there I've found one single power plug (!) for the whole area. There's one bar serving lousy stuff and there's a few toilets and seats.
Don't expect stuff like restaurants, shops, desks, smoking area or even a proper lounge. Since you are expected to be early at the airport due to enhanced security checks be prepared for a boring long time in "Terminal 1F" – you can savely call it "Munich airport's shithole".
Now the weirdness: if you travel with Lufthansa to Tel Aviv you need to take a bus from Terminal 1F to the well equipped Terminal 2. After the bus ride you go up the stairs to level H of terminal 2 and from there you board your plane via a finger. Cannot comment if El Al does the same or if they use a bus to board at the apron since I did never fly with them.
If you have a connection flight via Munich you won't see the shithole since you can board your plane to Tel Aviv directly via gates on level H. But there's an another security check involved.
According to an email I received from Munich airport there's a official order from an authority demanding that flights to Tel Aviv are handled separately. Unfortunately even after multiple requests I did not get a precise answer which authority is responsible for this. My guess is that this special handling is related to the Munich massacre back in 1972 where 11 Israeli athletes and coaches and 1 policeman were murdered during the olympic games.
Even with history in mind I cannot see an objective good reason why Munich airport forces all passengers to Tel Aviv in the last 45+ years into the shithole procedure.
The Workaround
Luckily I've found a way to prevent the shithole 1F when flying to Tel Aviv – that "workaround" worked already multiple times very well for me. So I think it's a good idea to share it.
My trick only works if you don't travel with checked luggage. Since my trips to Tel Aviv are for business purposes and only for a few days, that's not an issue for me. Another limitation is that it works only with Lufthansa flights.
Just do the normal online check-in and make your way to the airport. Proceed to the normal security checks in terminal 2. You cannot go through the automated boarding pass checks for flights to TLV. You have two options: if you have a Star Alliance gold status you can go to the first class area at the right hand side. For that area they don't use automated boarding pass checks. Instead a human will look at your boarding pass. There's a good chance they don't recognize "TLV" as your destination and you can just go through security.
If you don't have a gold status or you got denied by human boarding pass check you need to pick the other option: Take your smartphone and book a Lufthansa flight in tarif business flex for the same day but with a rather late departure. Lufthansa business flex is horrible expensive but fully refundable – that's the important bit. After purchase do the online checkin and voila – you have a boarding pass granting access through automated boarding pass check. Just go through security. Now you can savely cancel checkin for the business flight and also cancel the ticket for refund.
Once security is passed go upstairs to level H and get through passport control. Then make yourself comfortable either in the wonderful Lufthansa lounge (if you have access to) or some nice restaurant or bar. On the departure screen you'll see your flight being assigned a H42-H48. Be aware you need to pass another secuirty check since those gates are in a separate area. So far I have never seen long queues at that second checkpoint.
final words
I hope this write up will make your flight to wonderful Tel Aviv a little bit more convenient. In case you have more detailed information which authority is responsible for the "shithole procedure" I'd appreciate a message from you.